Nope. Didn't fall off the wagon. Just decided to re-work my ideas. First off, I somehow just noticed the awesome stuff SuzyQ Scraps has in her store that she designed with Project Life type projects in mind. I don't know how I missed it, but I love it. So I started all over. Yeah. But that's me. It was bound to happen at least
once
twice
three times. And then I got to thinking about how it would be awesome to do the journaling in my handwriting. But then I remembered how craptastic my hand writing starts to look after about 2 seconds of writing. And then I remembered my awesome friend/favorite designer has a font service and she's getting me the hook-up! Oh yeah, I'm gonna get my own font! Happy Birthday to me :D (Want your handwriting in an awesome font? Check out Wendy's service - there's exclusive and non-exclusive options! Click
HERE
So until I get my font, I'm holding off on finishing the journal cards, but I did get my title page done (again) and actually went ahead and printed it! I was just dying to see how the cards were going to turn out printed. And guess what? I love it! I've been working on getting my photos and filler card for each week set too, so when I get my font done all I have to do is the journal cards to be caught up. I think I might wait to print more until I get the pages though. Maybe. We'll see ;)
So here's a picture of my printed cards, lined up they would be in the page. Yay!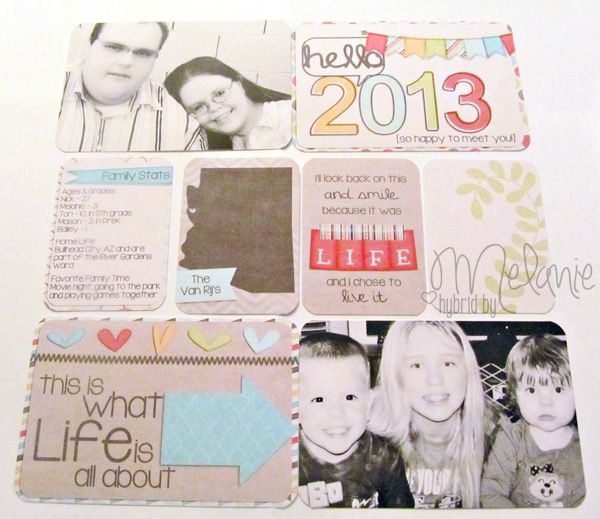 So, no I didn't fall off the wagon. I've got all my photos lined up - even if I have been sick all week - and I'm right on track as far as that goes. Now I just gotta get the pages caught up too ;)

Are you doing Project Life too? Still looking for the perfect design/supplies to make your album rock? Then head over to Suzy's store and check out her awesome collection, Memories & Moments (just click
HERE
). I'm in love with it and I think you will be too!